Elevate: Day 3 Sessions
https://www.calsae.org/ed-events/calendar/elevate/education/ss-day-3
---
---
Day 3 Agenda: Wednesday, April 27




9:00am – 10:00am
The Joy of Hybrid: Making a Hybrid Remote Office Work

As more organizations are beginning to go back into the office, leaders are finding that their employees prefer to work remotely. To help accommodate the employers' preference for working in the office while considering employees' preference for working from home, many leaders consider hybrid-remote work arrangements as a compromise between the two extremes. While "hybrid" might sound like the perfect compromise between work from office (WFO) and work from home (WFH) models, a successful transition requires intentionality and an emphasis on equity in the work environment. Without an intentional approach to workplace transition, leaders risk instituting arbitrary reasons for either WFO or WFH policies. Employees will quickly see through their veneer and cry foul. This session is designed to help leaders create hybrid-remote policies and procedures that are equitable, legal, and embrace an inclusive culture to optimize your burgeoning hybrid workplace.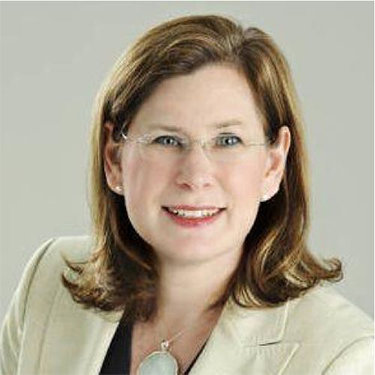 Rebecca Achurch, PgMP, PMP, CSM, CAE
Founder & CEO, Achurch Consulting
Rebecca is the founder and CEO of Achurch Consulting where she aligns the needs of clients' business and staff with sound management principles and the right technology and processes to support it. A significant portion of her experience was formed while building and managing a team of more than fifteen project managers, business analysts, and developers at the American Chemical Society. Her team implemented more than 35 projects and innovative applications across the organization. Rebecca has won innovation awards for business process redevelopment and membership engagement platforms.
In addition to her work as a technologist, Rebecca is a Gallup-Certified Strengths Coach (formerly StrengthsFinder). She enjoys consulting with businesses and not-for-profits to maximize the effectiveness of their distributed workforces. Rebecca identifies and focuses on existing team strengths, then works with leaders and team managers on collaborative work strategies. Her approach helps teams excel in the performance-based culture required of the remote workforce.
Rebecca is the co-founder of Association Gurus, a talent hub for association industry consultants. She is also co-founder of Association Women Technology Champions (AWTC) and serves on the ASAE Technology Council. A sought after contributor and speaker, Rebecca has been cited in the Boston Globe, Associations Now, and other publications. She has spoken at industry conferences on numerous topics, including project management, business intelligence, and teambuilding.
Rebecca lives in Charlotte, North Carolina, with her husband James and her son William. When not working or on a plane, Rebecca can be found thinking up new ideas while hiking in the North Carolina mountains.
---
How ADA Compliant Websites Help Associations Thrive and Avoid Lawsuits

Avoid Lawsuits, Reach 25% More People, Uplevel Your Diversity, Equity and Inclusion (DEI) Efforts, Improve SEO
Website accessibility, commonly called ADA compliance, is mandated and assures that people of all abilities can access all aspects of the web. 25% of the population has a disability and struggle to use the web: this includes your members and potential members, your employees and potential employees, etc. Find out how to fix this.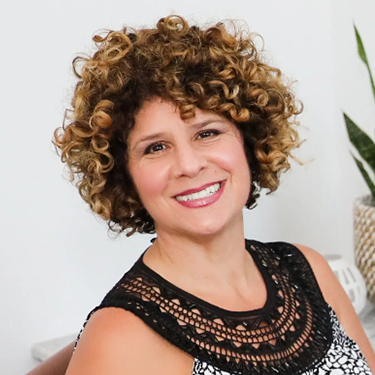 Denise Páne
CEO & Founder, Access Design Studios
Denise Páne is the Founder and CEO of Access Design Studio, the leading expert in ADA compliant, accessible websites for the hospitality industry. A lifelong advocate of people with disabilities (starting with her own Special Olympian brother), Denise boasts over 20 years of hospitality-business design expertise, with a special focus on making websites compelling and inviting for people of all abilities. Denise is an Accredited Accessibility Expert and a member of the International Association of Accessibility Professionals and the World Wide Web Consortium.
---
ELEVATE Your Writing

Association marketers are tasked with engaging members through words. They must create compelling content that conveys ideas, represents the association's brand, and captures the reader's attention. This is no small task. A diverse set of writing skills are essential in any marketer's toolbox. In this informative session, gain the writing tips you need to persuade and inform your members across multiple mediums.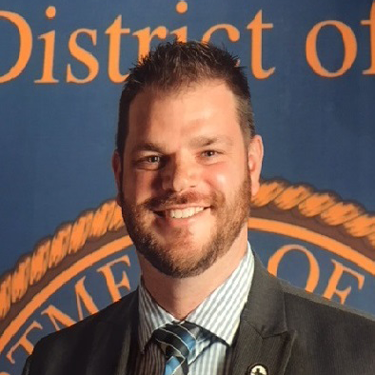 Shaun S. Rundle
Executive Director, California Peace Officers' Association (CPOA)
Shaun Rundle is the Executive Director at the California Peace Officers' Association. At CPOA, Shaun has re-designed the organization's geographic Regions, fostered volunteer relationships into new memberships, and serves as a course instructor for CPOA's new laws class each year. Shaun started his association career with the YMCA in 2006 and has a B.A. in Political Science and International Relations from Sac State.


10:30am – 11:30am
The Wise Pineapple: Yes is the Answer

Do you want to increase your bottom line? Do you want to increase member satisfaction? Do you want to create a thriving organizational culture? If you answered yes to any of these questions, you don't want to miss this session where you will explore the four simple steps to being confident, empowered, and leading from the heart. Gain the leadership tools you need to help build an incredible organizational culture and train your staff teams to achieve their potential.


---
Why Associations Should Utilize LinkedIn for Marketing

LinkedIn is the predominant online source for businesses and professionals that hosts more than 740 million professional profiles. Having a LinkedIn profile or company page helps build trust with employers, recruiters, employees, and your general audience. For associations, a LinkedIn page can help build credibility by tapping into industry news and allowing an association to connect with like-minded individuals, which could result in increased memberships, sponsorships, and event attendance. On a personal level, LinkedIn can be used to research companies, interviewers, recruiters, and hiring managers for potential opportunities, or just to be aware of trends in an industry. Learn how your organization can leverage the benefits of LinkedIn.


---
Future of Meetings

What is the current state of association meetings and events. How will technology developments and innovations influence how associations produce events? Will augmented/virtual reality truly enter the association event space? What are the health and safety considerations to consider? How can associations offer member value and deliver customized content for attendees while staying within budget when other event costs are on the rise. Discuss these trending topics and more as we explore the Future of Meetings.