Back to Events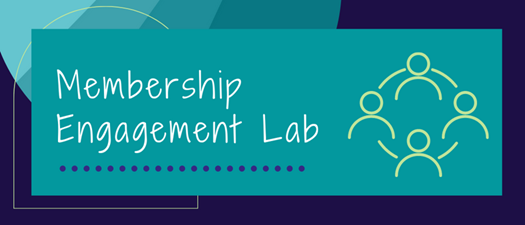 Membership Engagement Lab - Three-Part Series
A New National Cohort Series on Cultivating Connection
Recurring Event
Next Date: Thursday, September 29, 2022
10:30 AM - 12:00 PM (PDT)
Event Details
Introducing a New Three-Part National Cohort Series on Membership Engagement
The Member Engagement Lab will bring association professionals from across the US together virtually to learn how to better cultivate connections with their members through improved communication, engagement, and leadership development strategies.

You will be matched with a cohort of your peers over three highly interactive 90-minute sessions. You'll learn from national expert Amanda Kaiser (Smooth The Path) while tapping into the knowledge of the community and experimenting with dozens of methods for gently nudging members through the three stages of engagement.
Discussion 1: Attention (Sept. 29th)
Members can't learn about all the great things your association offers if they are not reading/hearing/watching your messaging. Today's chat is all about busting through the clutter.
Discussion 2: Participation (Oct. 13th)
Once you've got your member's attention, they'll likely feel the urge to participate, but participating can feel scary, so many members tune out at this stage. It is time to prime your members to participate!
Discussion 3: Leadership (Oct. 27th)
Members think about leadership even more broadly than board or committee service, and associations with many leaders thrive. Let's dive into this final engagement stage to see how we can encourage more collaborators, contributors, and leaders within our association.
---
Pricing
$279 - Includes registration for the entire three-part series
See cancellation terms on the CE21 registration page
---
CAE Credit
As a CAE Approved Provider educational program related to the CAE exam content outline, this program may be applied for 4.5 credits toward your CAE application or renewal professional development requirements.
---
Content Leader
Amanda Kaiser, Owner at Kaiser Insights LLC and author of Smooth The Path Association Professional blog.
Amanda, a member engagement specialist, believes one of the most engaging activities is collaborating with peers to solve one of their industry's most significant problems; that's why the partnership of State SAEs is bringing you this program. Not only will we join forces, but we will also solve a significant challenge together. Engaging and re-engaging members is not only a perennial challenge for associations; it's especially acute right now.
Experienced in facilitating virtual interactive and problem-solving events, Amanda is super excited to work with you to tackle the complex challenges of member engagement.

---
Contact
Mark McSweeney
Association Societies Alliance

---
Brought to you by The Alliance Learning Collective - a collaboration between CalSAE, other leading SAEs, and the Association Societies Alliance. The Association Societies Alliance (ASA) is a non-profit membership organization for state and local societies of association executives throughout the U.S. ASA brings together the staff leaders of each independent SAE to exchange ideas, develop collaborative programs, share best practices and provide partnership and liaison with ASAE.