Back to Events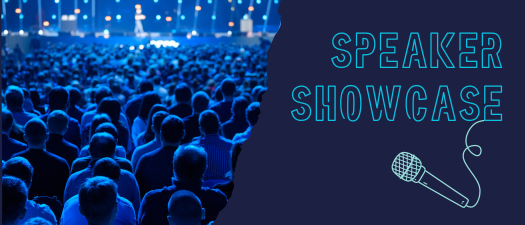 Speaker Showcase
Thursday, August 24, 2023
Zoom link provided in confirmation email
Event Details
Selecting the perfect keynote speaker for your event can be a daunting task. Make your life easier and join us for an immersive and convenient experience where you can meet 7 exceptional speakers, each delivering a power-packed preview of their presentation style, content, and messaging – all in just 9 minutes each!
No need to travel or rearrange your schedule. Simply join us from the comfort of your chair, desk, or even your couch. Our virtual platform brings the showcase directly to you. It's just over a speedy hour that promises to provide invaluable insights and leave you inspired for future event planning – so you too can delight, entertain, and enlighten your own attendees.
---
Featured Speakers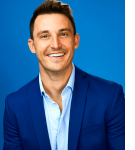 Alex Weber
International Speaker | American Ninja Warrior | Award Winning Performer
With his contagious positive energy, Alex Weber immediately impacts audiences and ignites record-breaking achievements! He is also the only person ever to Host and Compete on NBC's American Ninja Warrior. Alex helps Leaders, Individuals, and Organizations be relentless, gain their competitive edge, and unlock new levels of achievement!
As a professional entertainer, US Lacrosse Coach of the Year, and acclaimed Author, Alex is highly sought after for his unique ability to engage, transform, and empower audiences. With his riveting storytelling, uplifting humor, and captivating energy, Alex empowers you to be a positive leader, propel past challenges, and accomplish your highest goals in your career, your relationships, and your life! Learn more about Alex.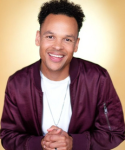 Anthony McLean
Mental Health | Inclusivity | Education
With a background in theatre, Anthony McLean delivers lively presentations on mental health, diversity and inclusion, and education. He has delivered hundreds of inspiring talks across the world, rocking the stage at conferences, colleges, and corporate events. As a respected voice in his field, McLean has been featured in The Globe and Mail and on CBC News and Breakfast Television. Delivering research-backed tools and actionable strategies, McLean always leaves audiences inspired to bring their best every day.
McLean works actively in the film and television industry. He hosted the CBC Television show The X and was featured in the documentary films Colour Me, SOAR, and Rising Above. He also has a passion for inspiring educators, crediting teachers for making the biggest difference in his life and inspiring him to be his best. McLean is currently writing his first book, Fire Up Your Mental Health. Learn more about Anthony.
Anthony is represented by SpeakersSpotlight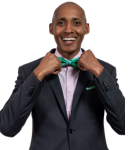 Frank Kitchen
Mindset Master Chef | Author | Keynote Speaker
Frank Kitchen is "The Mindset Master Chef." He works with organizations who want to create a workplace culture their people hunger for. Frank teaches his proven recipe for crafting the mindset needed to stimulate career advancement, productivity and profits with professional associations, corporations, and nonprofits around the world.
The same recipe he used to go from unemployed to being recognized by the National Speakers Association as one of the top Professional Speakers on the planet. When he isn't speaking, Frank serves as the Board Chair for the Non Profit Organization Hustle PHX / Hustle USA. Their team of staff and volunteers provide aspiring entrepreneurs in underserved urban communities with the resources and "community" needed to start and operate thriving businesses. Learn more about Frank.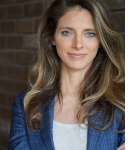 Janine Stange
Motivational Speaker | Singer | On-Air Personality
Janine Stange is best known for her historic journey to sing the Star-Spangled Banner in all 50 states – a mission she embarked on to honor our brave. Her story is the subject of "National Anthem Girl" a documentary by Kelly's Filmworks now streaming on Amazon Prime and Apple TV. Stange speaks to groups across the country and works closely with non-profits that empower and give back to our military and their families.
Janine Stange helps others uncover their own unique life mission given their own set of unique experiences and circumstances, and activates them to do what they can, with what they have, where they are. Learn more about Janine.


Cost
Members: $49
Non-Members: $99
Registered attendees will receive a link to the recorded session after the event.
---
CAE/CMP Credits
As an approved provider this program may be applied for 1.25 credits toward your CAE or CMP application or renewal professional development requirements.
---
Access
Once you've registered, please refer to your confirmation email for the Zoom link and instructions.
---
Contact
Megan Denhardt, CAE, Education Consultant: megan@calsae.org
---
Featured Speakers (cont.)
L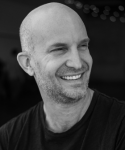 eon Logothetis
Global Adventurer | Motivational Speaker | Author
While working as a broker in London, Leon Logothetis felt uninspired and depressed. He decided to give it all up for life on the road and discovered that anything is possible if you act with kindness and harness the power of human connection.
For over a decade, he has traveled to over 100 countries and to every continent. He's documented his experiences through his best-selling books and TV shows. Leon has devoted his life to inspiring the world with his message of kindness and hope. This is best shown through his hit tv show "The Kindness Diaries" now streaming on Discovery+.
Leon is also the founder of Winston Entertainment, a travel/adventure television production company that produces content that highlights the good in humanity. Learn more about Leon.
Leon is represented exclusively by the BrightSight Speakers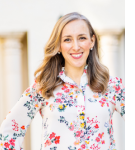 Rachel Druckenmiller
Catalyst | Entrepreneur | Keynote & TEDx Speaker
Rachel Druckenmiller is a catalyst who activates curiosity to ignite clarity and elevate confidence, courage and connection personally and professionally. Recognized by The Daily Record as one of Maryland's Top 100 Women of 2022, Forbes as a Next1000 honoree in 2021, and Workforce Magazine as a 40 Under 40 Game Changer in 2019, Rachel is a national thought leader and award-winning entrepreneur. She is also a TEDx speaker, singer-songwriter, and a course instructor for Simon Sinek's virtual classroom.

As a keynote speaker, workshop facilitator and leadership trainer, she has spoken to leaders at a wide range of organizations and associations, including the Federal Aviation Administration, the National Education Association, the American Heart Association and more. Learn more about Rachel.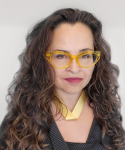 Dr. Suzanne Wertheim
Inclusive Language Expert | Author | Keynote Speaker
Dr. Suzanne Wertheim is the national expert on inclusive language and is the author of The Inclusive Language Field Guide (2023). Dr. Wertheim has been an invited speaker around the US and in Europe, presenting research on language and bias, language and gender, and anthropology and artificial intelligence. She has done fieldwork with speakers as diverse as Tatar nationalists in the former Soviet Union, Native Americans in central California, comedians in Los Angeles, and female engineers of San Francisco and Silicon Valley.
As head of Worthwhile Research & Consulting, Dr. Wertheim now specializes in analyzing and addressing bias at work. In addition to her keynote speaking on inclusive language and culture, Dr. Wertheim creates customized training for clients based on her original research. She also leads both short-term and long-term consulting engagements. Learn more about Dr. Wertheim.