Back to Events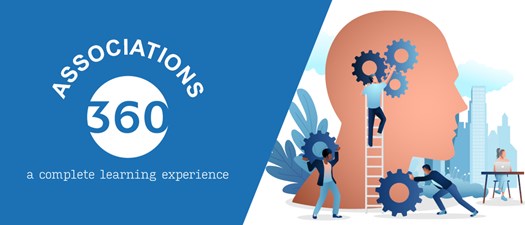 Associations 360
Thursday, October 20, 2022
Event Details
Designed for Those New to the Association Profession or New to CalSAE
This program focuses on providing an overarching examination of associations, their role in society, and their major functional areas, with an emphasis on developing leadership and management skills. This offering will be especially helpful for those who are newer to the association profession (3 years or less), those who would like a broader understanding of the profession as a whole, and those who are interested in expanding their career in the association industry. Open to both Association Professionals and Industry Partners.

This program will include getting tips from seasoned executives along with:

Discussing the dynamic nature between volunteers and professional staff


Understanding your leadership style as well as association leadership concepts


Discovering common duties and basic legal responsibilities and risks


Expanding your peer network—connecting with seasoned industry professionals


Exploring different association structures, scope, and purpose


---
Facilitators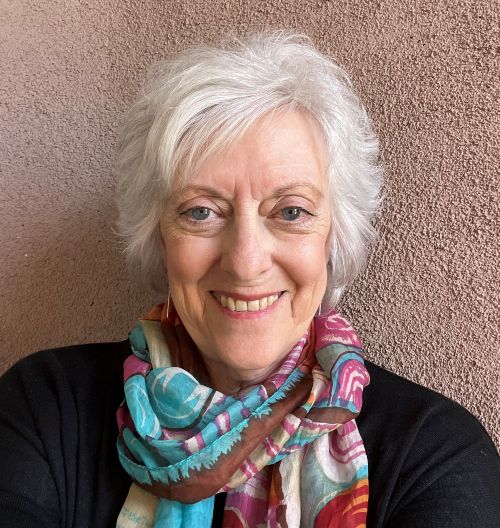 Jo Linder-Crow, Ph.D. brings more than 30 years of higher education and association executive experience as she works with individuals, boards, and organizations to achieve peak performance. She is the Chief Executive Officer of the California Psychological Association and Foundation and is the CEO of JLC Consulting, where she provides individual and organizational consulting and Executive Coaching. She is a member of the Board of Professional Affairs at the American Psychological Association, and a member of the Executive Committee of the Council of Executives of State and Provincial Psychological Associations. She is a former member of the Board of Directors of the California Society of Association Executives (CalSAE) and was the recipient of the 2015-2016 CalSAE Executive of the Year award.


Dr. Steve Swafford, IOM, Balance Warrior + CEO, has worked more than 30 years for and with non-profit and education-focused organizations in areas of strategy, leadership, volunteer development, communication, and executive management. He brings a practical knowledge of strategy and executive leadership from past organizations. Steve is a 15-year faculty member for the U.S. Chamber of Commerce's Institute of Management and serves on the Curriculum Committee for the U.S. Chamber of Commerce. A native of Kansas, Steve has a B.S. in journalism from Kansas State University; a M.Div. from Wesley Theological Seminary in Washington, DC; and an Ed.D. from Pepperdine University's Graduate School of Education and Psychology focusing on Strategic Organizational Change. Steve has received the IOM (Institute for Organization Management) designation from the U.S. Chamber of Commerce and currently serves as Supporting Faculty for Pepperdine University's Full-Time and Fully-Employed MBA Programs. Steve is an original co-founder of Leadership Outfitters, LLC.

Tips from the Trenches Panel
Megan Hemming, Professional Development Director, California Special Districts Association
Beverly Hoeft, VP, Community Relationship Officer, Central Valley Community Bank
Matthew Peralta, CAE, Senior Association Executive & Director of Marketing, Advocacy & Management Group, Inc
Aaron G. Smith, Executive Director, United States Bartenders' Guild
---
Agenda
October 20
9:00 AM - 9:30 AM

Registration & Continental Breakfast

9:30 AM - 9:45 AM

Welcome!

9:45 AM - 10:45 AM

StrengthsFinder and Group Discussion

10:45 AM - 11:15 AM

Excavating & Understanding Associations

11:15 AM - 11:30 AM

Brain Break

11:30 AM - 12:30 PM

Tips from the Trenches Panel

12:30 PM - 1:30 PM

Fuel Up Lunch

1:30 PM - 3:00 PM

Board & Staff Fiduciary Balance

3:00 PM - 3:15 PM

Brain Break

3:15 PM - 4:00 PM

StrengthsFinder Deeper Dive

4:00 PM - 4:30 PM

Wrap/Take-Aways
---
Pricing

Members: $179
Non-Members: $229
Registration deadline: October 13th, cancellations may be made prior to October 13th for a full refund, after this date, there will be no refunds.
---
CAE Credits
As a CAE Approved Provider educational program related to the CAE exam content outline, this program may be applied for 6 credit hours toward your CAE application or renewal professional development requirements.
---
Hotel Accommodations

Please use www.visitsacramento.com/hotels/ to book your accommodations if needed. Note that a large convention is in town during this date, so we encourage you to book early.
---
Parking Information

---
Event Sponsor
---
Contact

Lindsay Poss, Director of Meetings and Events: lindsay@calsae.org
---
Policies

Meeting & Event General Policies
In-Person Meetings Policy
Personal Responsibility and Liability Waiver