EXCHANGE - Exhibitors
SCHEDULE EDUCATION EXCHANGE TRADESHOW HOTELS REGISTER EXHIBIT/SPONSOR

EXCHANGE - Exhibitors

Tuesday, December 12 | 3:00 pm - 5:00 pm
Meet one-on-one with key decision-makers in the association market!
EXCHANGE is a cost-effective and targeted sales environment that creates a high level of return on investment during Seasonal Spectacular. Help provide solutions to their biggest challenges and put your property, destination, product, or service on their "short-list." Spots are limited and available on a first-come, first-serve basis.
---
Why You Should Participate
Quality Face Time
Private one-on-one meetings to foster client connection.
Efficient & Cost-Effective
Selectively paired prospects for you with high ROI potential.
Focused meeting time slots.
Pre-Scheduled Appointments
Advance time to profile your association matches and
strategize solutions to meet their needs and challenges.
Exhibitors will have seven to nine 10-minute appointments
Matching is done through a mutual selection process.
Appointment Desk
Members: $1,650
Non-Members: $2,090
Appointment desks will sell out, confirm your interest early.
A late fee of $100 will be applied after October 31.
Please note, indicating your desire to participate in EXCHANGE is the first step. Companies that are interested will then be reviewed for viability and participation status will be confirmed within seven days of submission. Appointment desks may only be occupied by a single company.
---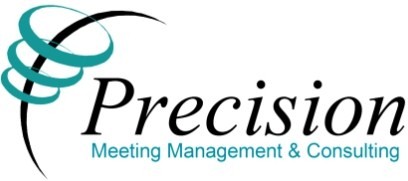 EXCHANGE is produced in collaboration with Precision Meeting Management & Consulting. For more information about participating,
please contact Janet Waldie, CMP, at janet@precisionmeetingmgmt.com or 916-284-5094 (cell).

62 Participating Associations in 2022
Academic Senate for CA Community Colleges (ASCCC)
Advocacy & Management Group, Inc
American College of Emergency Physicians - CA Chapter (CA ACEP)
Association of CA School Administrators (ACSA)
Balanced Body
Burton | Solution Strategies
CA Applicants' Attorneys Association
CA Association for Adult Day Services (CAADS)
CA Association for Coordinated Transportation (CalACT)
CA Association of Health Facilities (CAHF)
CA Association of Local Agency Formation Commissions (CALAFCO)
CA Chiropractic Association
CA Dental Association
CA Farm Bureau
CA Foundation for Independent Living Centers (CFILC)
CA Grocers Association (CGA)
CA Health Information Association
CA Hotel & Lodging Association
CA Land Title Association (CLTA)
CA Landscape Contractors Association (CLCA)
CA Lawyers Association CA Medical Association
CA Special Districts Association (CSDA)
CA State PTA CA Trucking Associaton
CA Veterinary Medical Association (CVMA)
CA Water Environment Association (CWEA)
CalCPA Education Foundation
Cal-Nev-Ha Kiwanis
CA-NV Section, American Water Works Association (AWWA)
Charter Schools Development Center
Coalition for Compassionate Care of CA
Commission on POST
Commission on POST (Peace Officer Standards and Training)
Community College League of CA
Compass Management Solutions
Consumer Attorneys of CA
Dairy Council of CA
Do An Event; agency (TechCon)
Educational Community for Homeowners (ECHO)
Head Start CA
HelmsBriscoe - Northern CA
HPN Global (Oley Foundation)
International Trade Administration
M Ziegler Meetings & Events
North State Building Industry Foundation (NSBIF)
Quality Care Health Foundation (QCHF)
Robin Pollock Enterprises
Sacramento County Office of Education (SCOE)
Small School Districts Association (SSDA)
Smith Moore & Associates, Inc
Society for Human Resource Management (SHRM)
Sulema Peterson & Associates
United States Bartenders' Guild (USBG)